WINDMILL | An ideal specimen for summer accommodation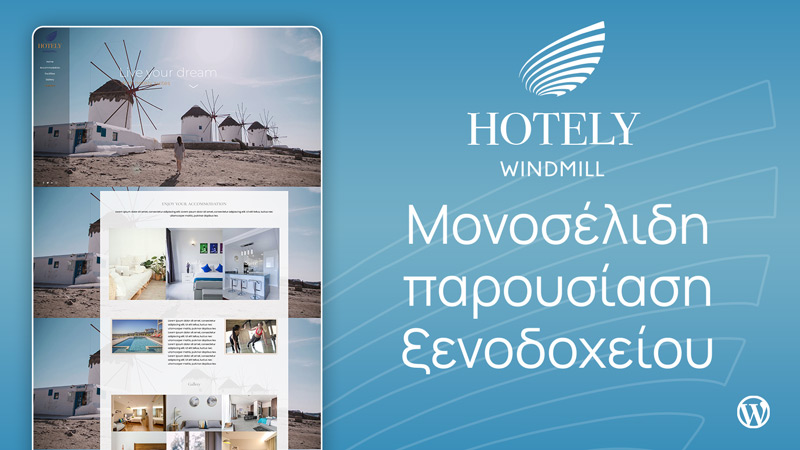 I AM INTERESTED IN
website
WINDMILL | An ideal specimen for summer accommodation
and I would like more information.
Please contact me at:
Single page hotel presentation. An ideal specimen for summer accommodation
Information
USAGE
Airbnb, Hotel, Rooms, Summer accommodation, Villa, Winter accommodation
TECHNOLOGY
Responsive design, WordPress
FEATURES
Full width, Hero image, Photo Gallery, Transparent menu
PAGES
Single page
The cost is for annual renewal.
Maintenance &
hosting
150€
The cost is for a two-year renewal.
Domain name (.gr)
24€
*The price does not include VAT.
*The product is not a WordPress theme but a complete website building service.