HOTELY SUMMER | Multi-page website for hotels and rentals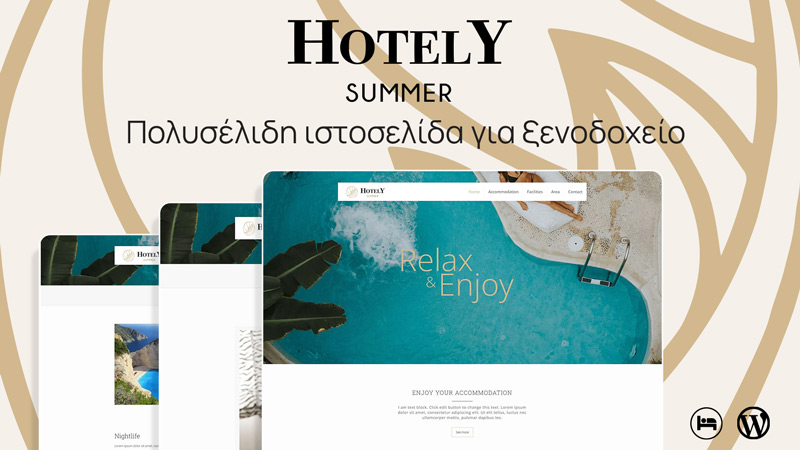 I AM INTERESTED IN
website
HOTELY SUMMER | Multi-page website for hotels and rentals
and I would like more information.
Please contact me at:
Multi-page presentation for hotel, rooms for rent etc. Includes main page, photo gallery, booking form, presentation of rooms, area information, etc. Built on WordPress with all the necessary features that a hotel page requires
WordPress
Responsive design
Multilingualism (GR & ENG)
Slider on the main page
Photo gallery
Booking form
Google map
Possibility of connection with booking system
Information
USAGE
Hotel, Rooms, Summer accommodation, Winter accommodation
FEATURES
Full width, Hero image, Photo Gallery
PAGES
5 pages
TECHNOLOGY
Responsive design, WordPress
The cost is for annual renewal.
Maintenance &
hosting
150€
The cost is for a two-year renewal.
Domain name (.gr)
24€
*The price does not include VAT.
*The product is not a WordPress theme but a complete website building service.